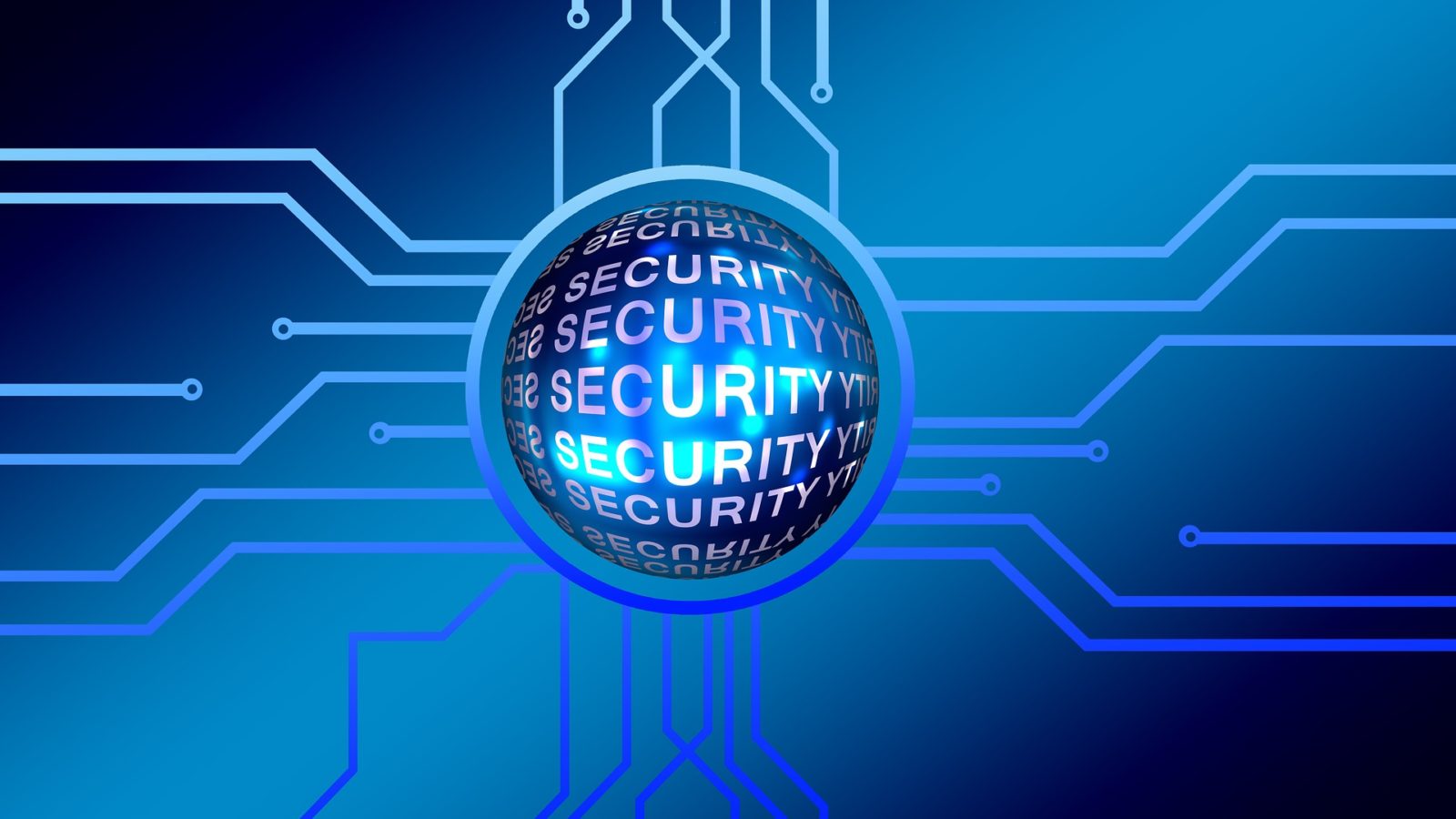 Secure functioning of installations
Called upon to develop systems for the security of installations, IFOTEC offers solutions adapted to the needs and constraints of different sectors.  Some examples:
Custom solution for command control
The project: Command control system for 400,000V evacuation posts at the Tricastin nuclear power plant (Drôme and Vaucluse).
IFOTEC solution: A modular optical fibre transmission 3U-rack system combining contact closure input or output modules, 4-20 mA sensor interface modules and central processing units and communication modules.
The central processing units and communication modules enable multiplexing, demultiplexing and the transmission of information via fibre in both directions, as well as the rack supervision per web page via an Ethernet RJ45 access.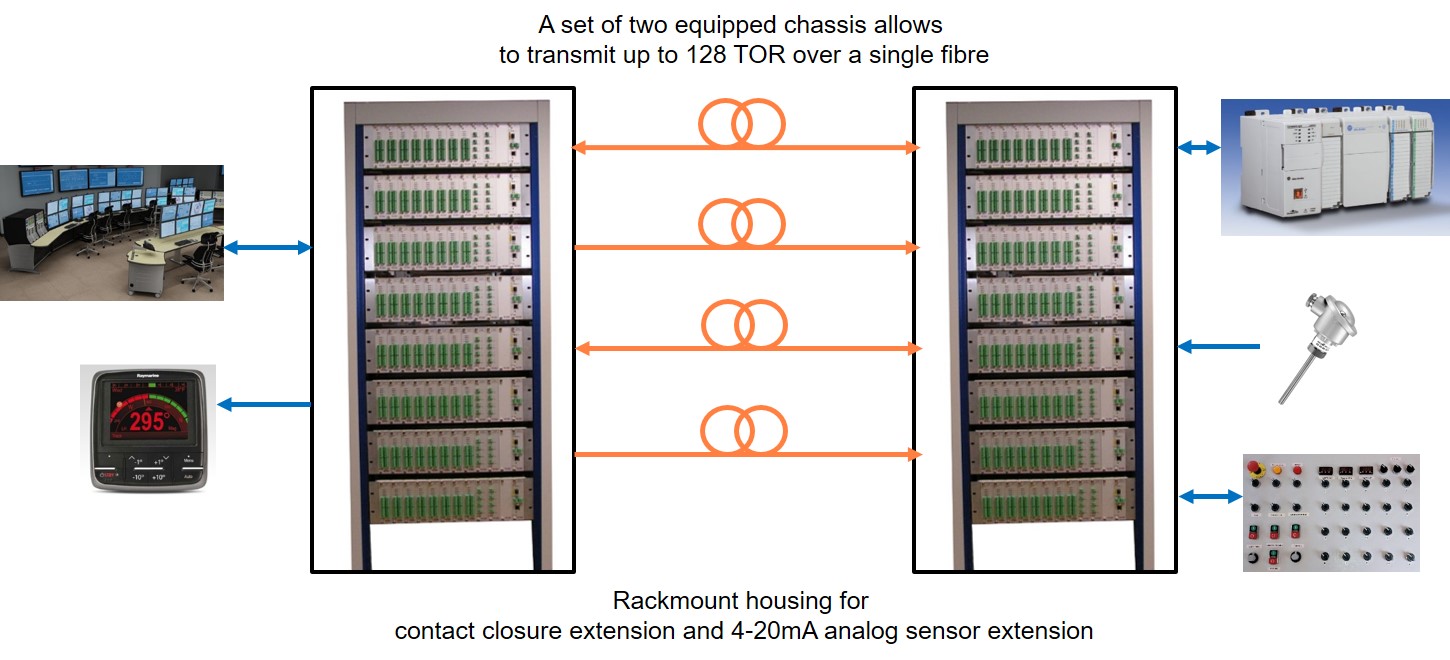 Optical fibre link for dam safety
The project: Dam safety as part of EDF's Renouv'Eau project
IFOTEC solution: A high-security optical fibre transmission for remote controlling 8 contact closure contacts and for transmitting a 4-20 mA analogue sensor signal over 1 optical fibre.
The secure operation of the system is optimised. The MTBF of the products is over 25 years; many internal functions are redundant or control each other.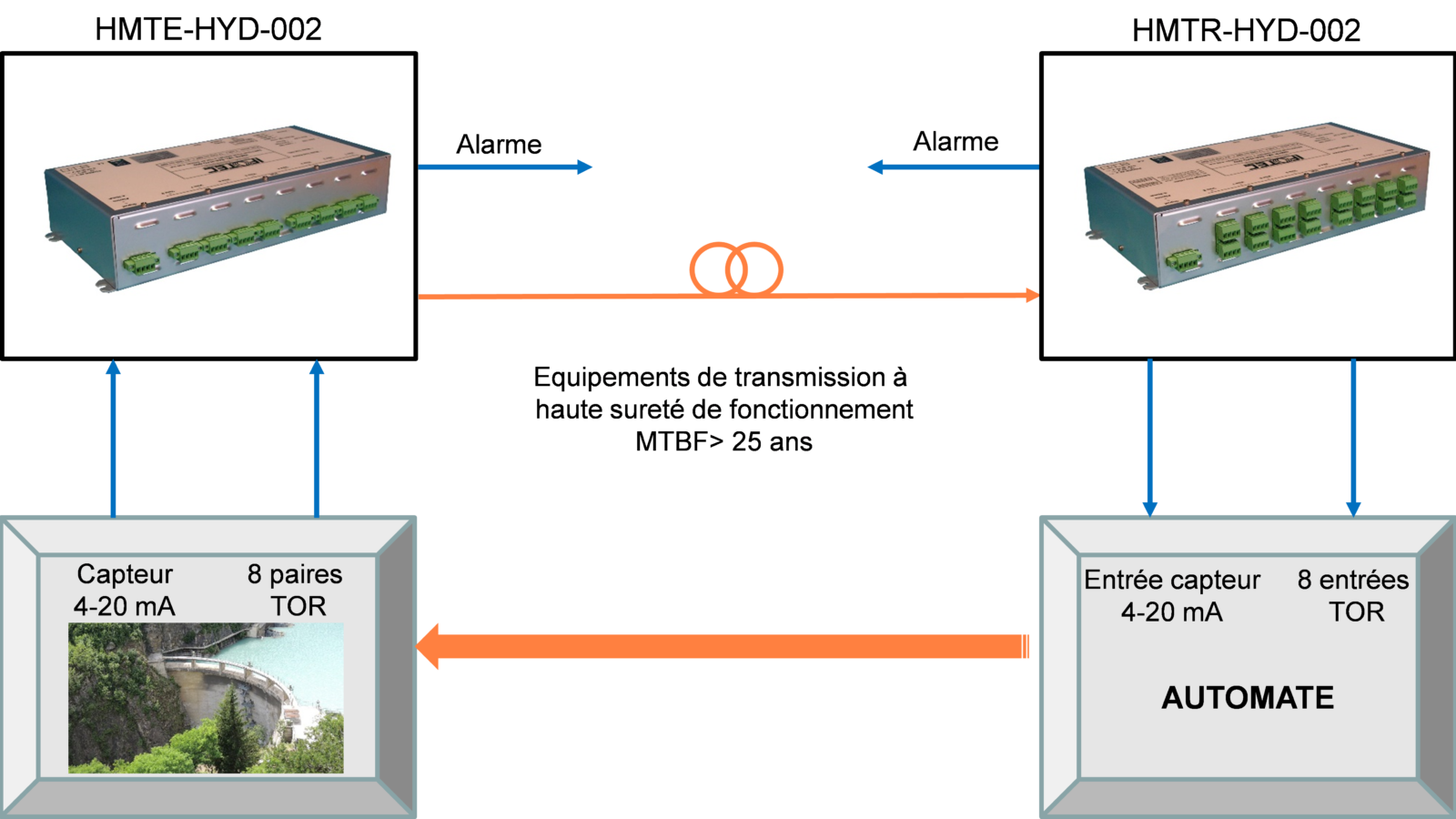 Associated pages and products
Solutions
Back