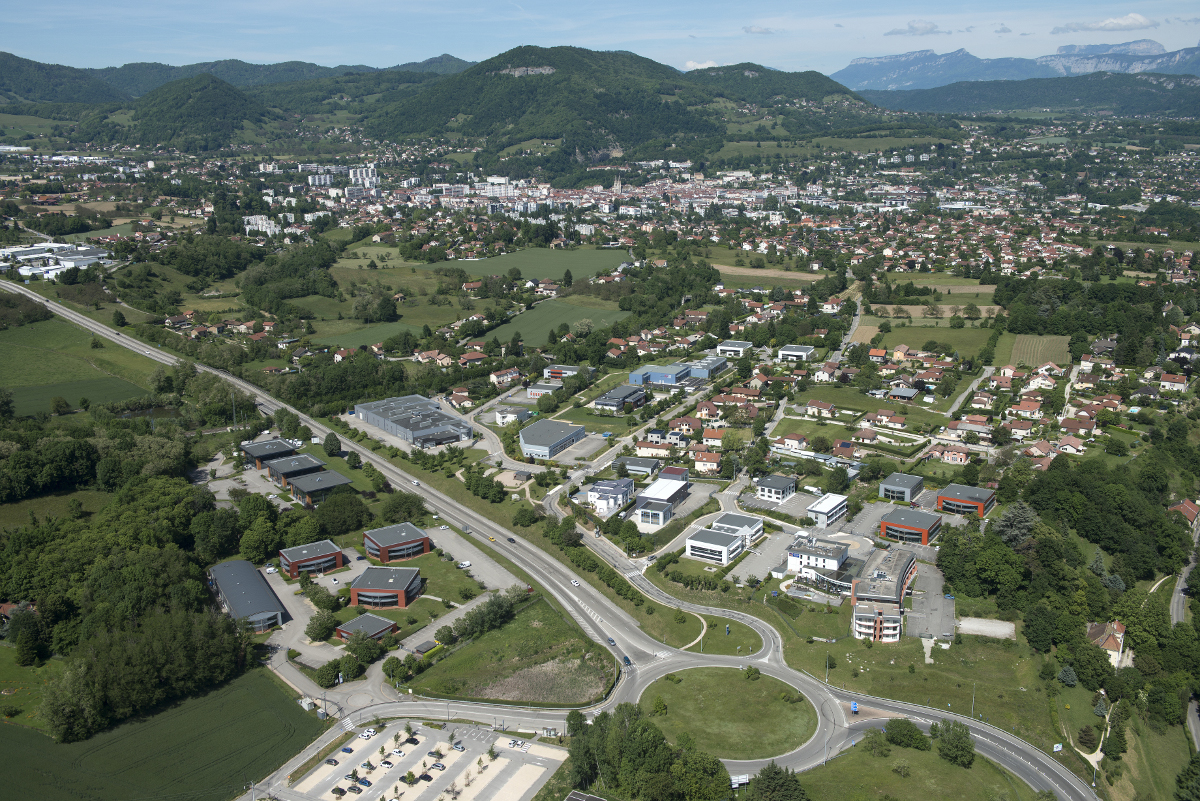 Smart territories
In recent years we have been witnessing a collective determination to improve the quality of life and services offered to citizens while optimizing access costs. Thanks to major technological changes, particularly digital, this determination materialises on the ground via the regular creation of new applications for the general well-being of the population.  Thanks to innovative development of digital infrastructure such as optical fibre, 'smart' authorities choose IFOTEC when seeking new solutions..
'Smart territories'
Tourism and leisure developments
'Smart territories' and pooling optical fibre access
IFOTEC's expertise also guarantees a sustainable and secure infrastructure to 'smart territories', based on the combination of optical fibre with FTTH very high-speed broadband networks.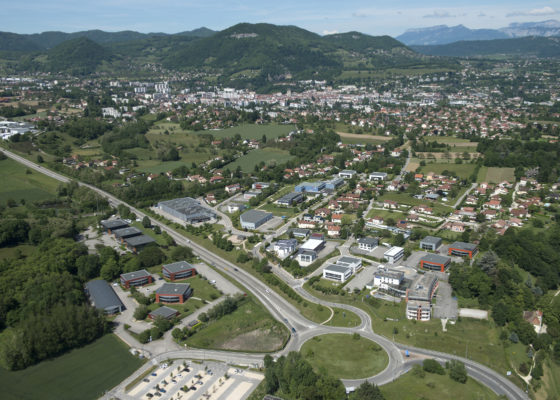 Access to very high-speed broadband
As part of France's scheme (Plan France THD) to fund projects initiated by authorities for very high-speed broadband coverage, several public and private infrastructure networks (RIP) have been to provide departments and regions with a very high-speed broadband connection using optical fibre.
IFOTEC has always worked towards reducing the digital divide and enhancing the attractiveness of regions. Our solutions fully exploit the local authority's optical fibres to cover the network's essential transmission needs:
Subscriber access with a whole range of CPE Fast or Gigabit Ethernet for businesses (FTTO/FTTH access) or individuals (FTTH).
Network activation with complete RFoG hub-to-subscriber solutions and open access solutions to Fast Ethernet and Gigabit Ethernet for SME.
IFOTEC is therefore able to contribute to the development of very high-speed broadband coverage.
Smart cities and connected objects
The GTCFibre remote management solution for public lighting cabinets positions IFOTEC as a major player in the management of sensors and the connection of devices, especially for:
Remote management of public lighting cabinets, the primary application for 'smart territories'; and
Using the same public lighting cabinets to manage other equipment and services in the area: wired for services such as video surveillance and Wi-Fi and radio hotspots for connected objects in the surroundings.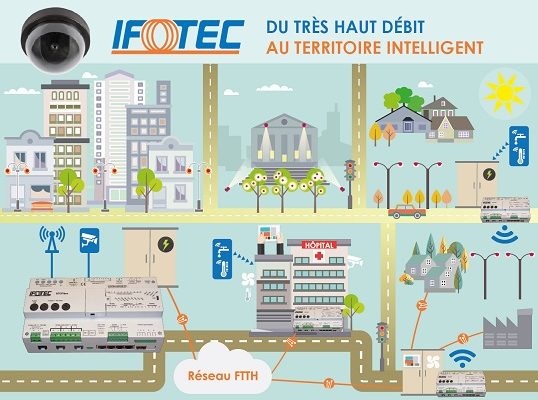 Tourism and leisure developments
The emergence of Information and Communication Technologies (ICT) has provided tourism professionals with new opportunities for development, but also new services to meet increasingly higher expectations.
As a result, IFOTEC offers a whole range of products that cover most optical fibre transmission requirements for the remote management, interactivity and security of hotel, tourism and leisure activities:amusement parks, theme parks, museums, theatres, stadiums, etc.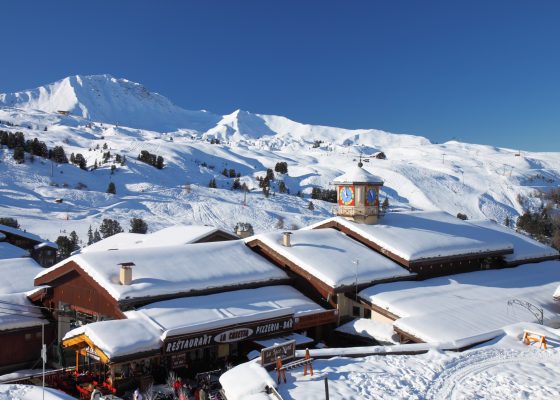 Ski resorts
IFOTEC is at the heart of the digital development of mountain resorts by responding to multiple problems in this sector:
Cost control – Centralised Technical Management solutions for public lighting, equipment and services in the area;
Very high-speed broadband access and the development of local businesses with FTTO/FTTH solutions;
Improved video surveillance and security population, ski lifts, slopes, etc.
Snow cover management – regulation of snow cannons via optical fibre,
Monitoring/control of ski lifts.
Tourist residences and hotels
Whether for managing hotel complexes, holiday parks and residences or for responding to the comfort and connectivity needs of demanding customers, new technologies have emerged as an essential element for generating growth and loyalty.
Thanks to its expertise in this field, IFOTEC assists professionals in all their optical fibre transmission projects. In particular, the FTTH connection of rooms and cottages for very high-speed broadband access (internet connections and fast and reliable multimedia) with CPE subscriber installation.  But also with innovative Centralised Technical Management solutions and service pooling which enables optimal control of energy costs (lighting, ventilation, alarms, etc.).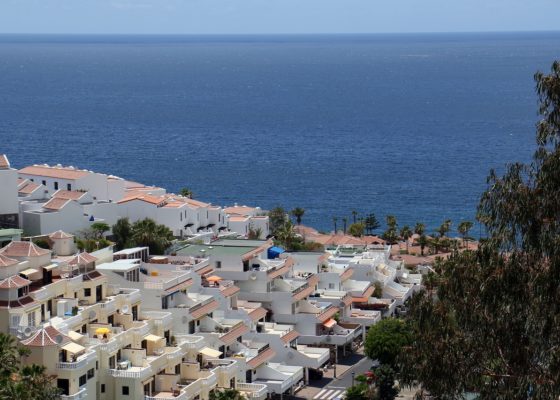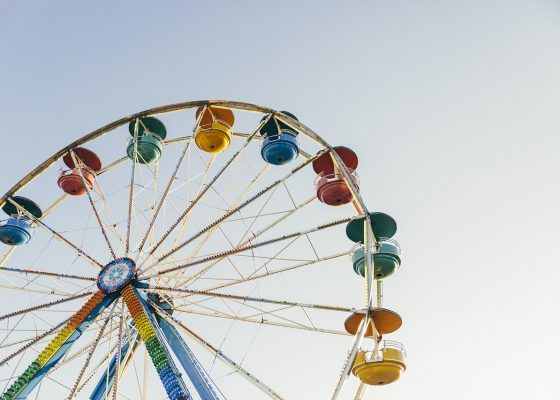 Amusement parks
Whether for audio broadcast, video surveillance, data transmission (data, Ethernet, etc.) or for remote management of lighting via optical fibre links, IFOTEC can meet all the sector's needs.
Associated pages and products
Markets- Fiber optic data transmission
Back