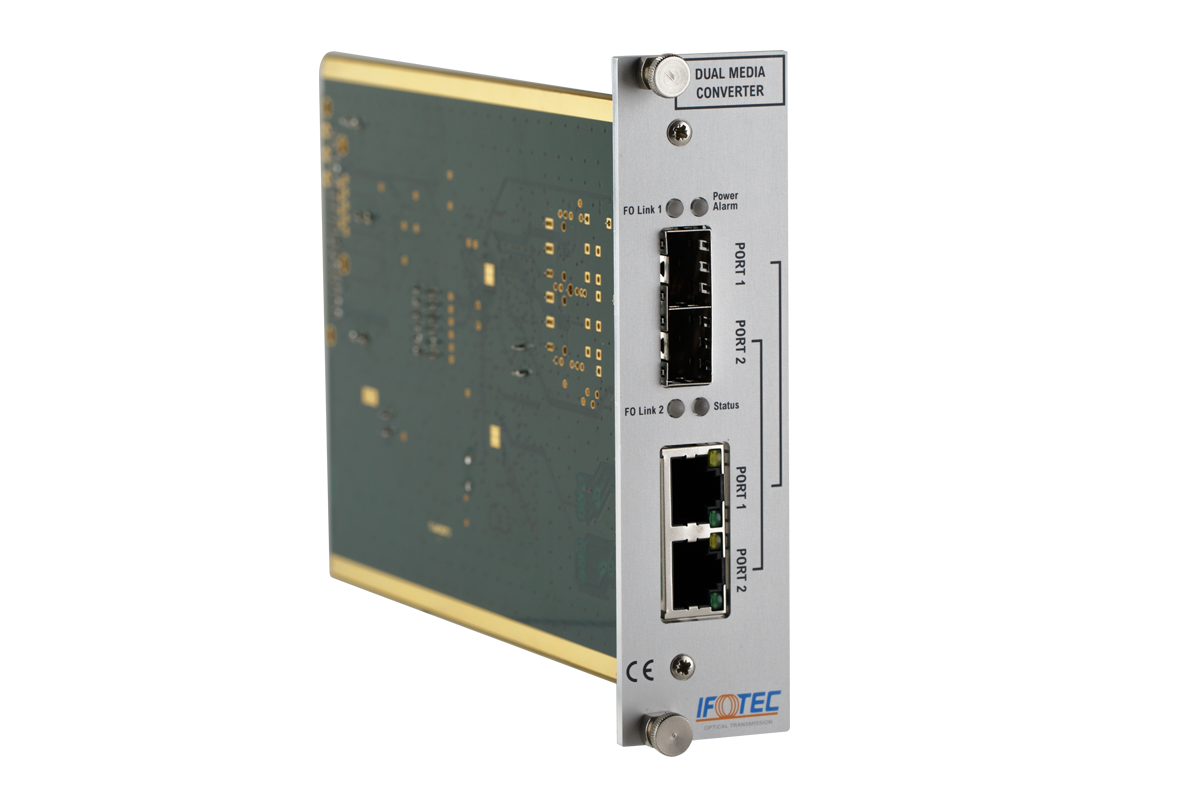 Gigabit dual media converter
Equipped with:
2 RJ45 Gigabit ports for connecting 1 or 2 IP devices and ensuring smooth flow rates
2 SFP ports for optical SFP Gigabit or RJ45 The optical SFP Gigabits are configurable in 100 Mbits/s
Product advantages
The dual converter solution is less bulky and faster to wire at a more attractive price.
Each port is controlled independently. The two ports are physically separated.
Unmanageable, the plug and play switch is simple to install and does not require configuration.
In Europe cassette format, it fits into an IFOTEC power supply rack.
For more information and to see the technical specifications