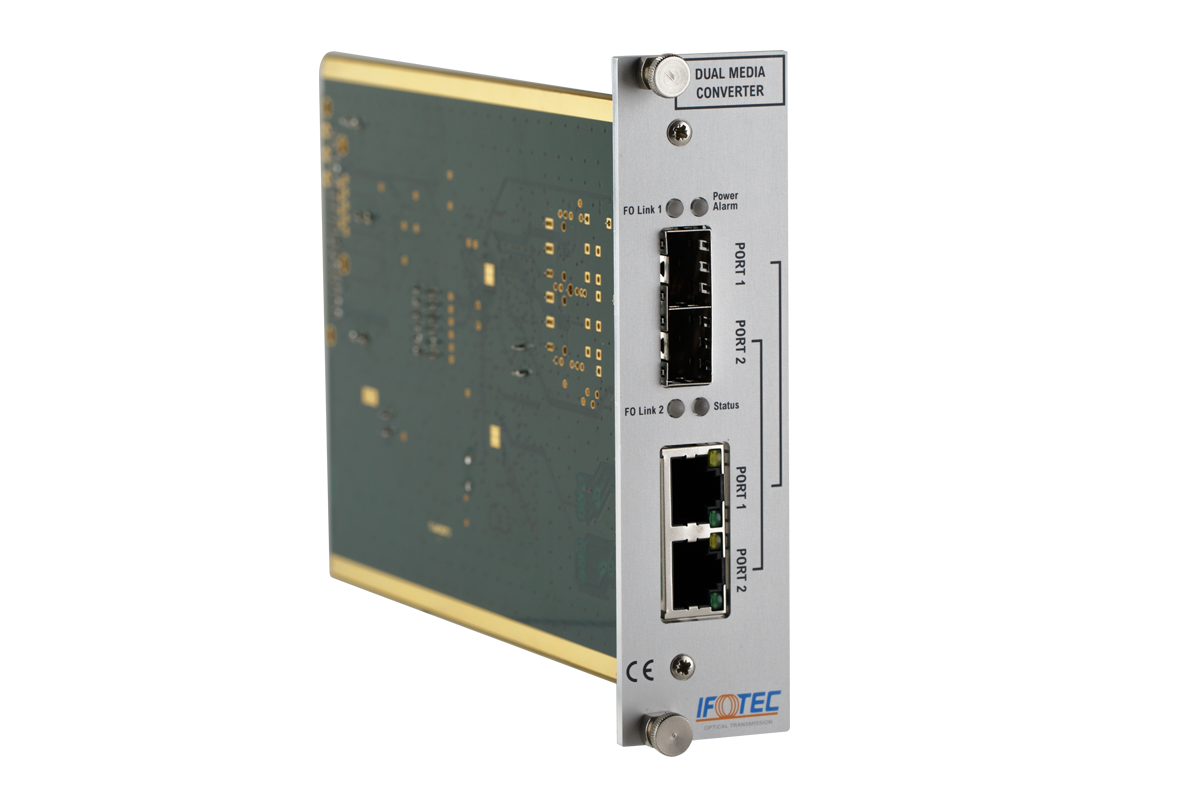 DUAL MEDIA CONVERTER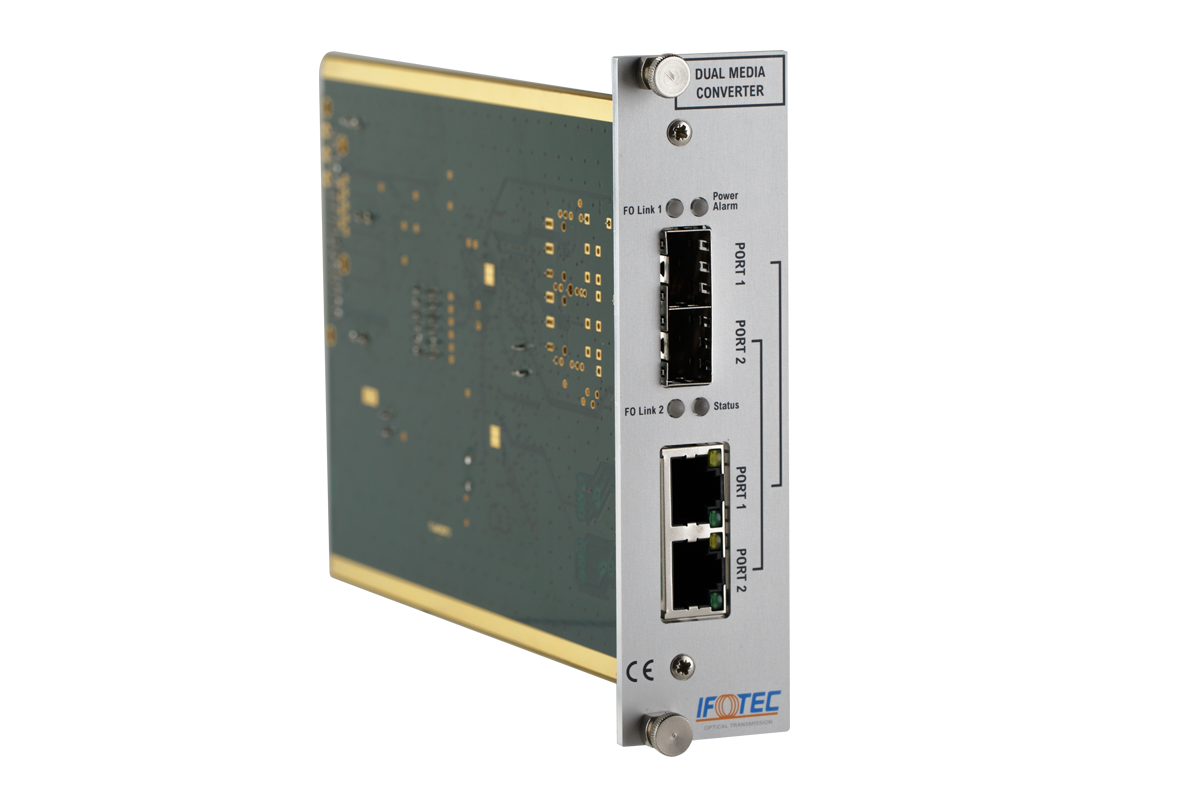 Dual Gigabit media converter
Did you know?
In the IFOTEC media converter range, ask for the rackmount format!
Ideal to group your transmissions in a rack, HNDF-2GE2GX allows to deport in a single box two IP equipments: space saving and mutualized price guaranteed.
Like all our products, choosing the HNDF-2GE2GX media converter ensures the reliability of industrial equipment that complies with current standards.
Product advantages
Fits everywhere: ports on SFP
Ideal for connecting 2 ip devices
Can be monitored via the rack
Tip! SFP ports configurable via Dipswitch
Gigabit but not only! 100Mbps too
Each port is independent
Rack mountable: 19″ 1U or 3U rack
For more information and to see the technical specifications