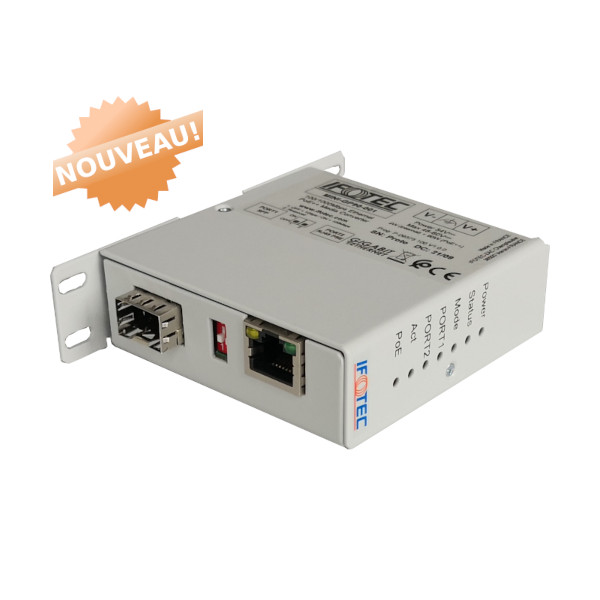 IFOTEC launches Mini Giga PoE++ 90W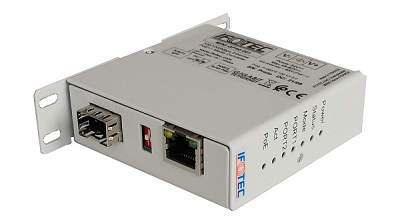 Here it is! IFOTEC launches Mini Giga PoE++ 90W and enriches its range of industrial media converters for fibre optic networks with a Gigabit POE version.
This product is equipped with an RJ45 port, 10/100/1000 Mbps PoE++ compatible with IEEE 802.3af (PoE), IEEE 802.3at (PoE+) and IEEE 802.3bt type 3 and type 4 (PoE++) standards. The RJ45 PoE++ PSE (Power Supply Equipment) port can supply up to 90W to a PoE PD (Powered Device).
Mini Giga PoE++ also has a 100/1000 Mbps SFP port – A dipswitch allows the SFP port to be configured to 100 or 1000 Mbps!
It is designed to operate in harsh environments (-40°C; +75°C)!
And like all the IFOTEC range, its small size will allow you to integrate it in small enclosures.
The little extra: Mini Giga PoE can be used as a PoE injector.
For more information and to consult the data sheet