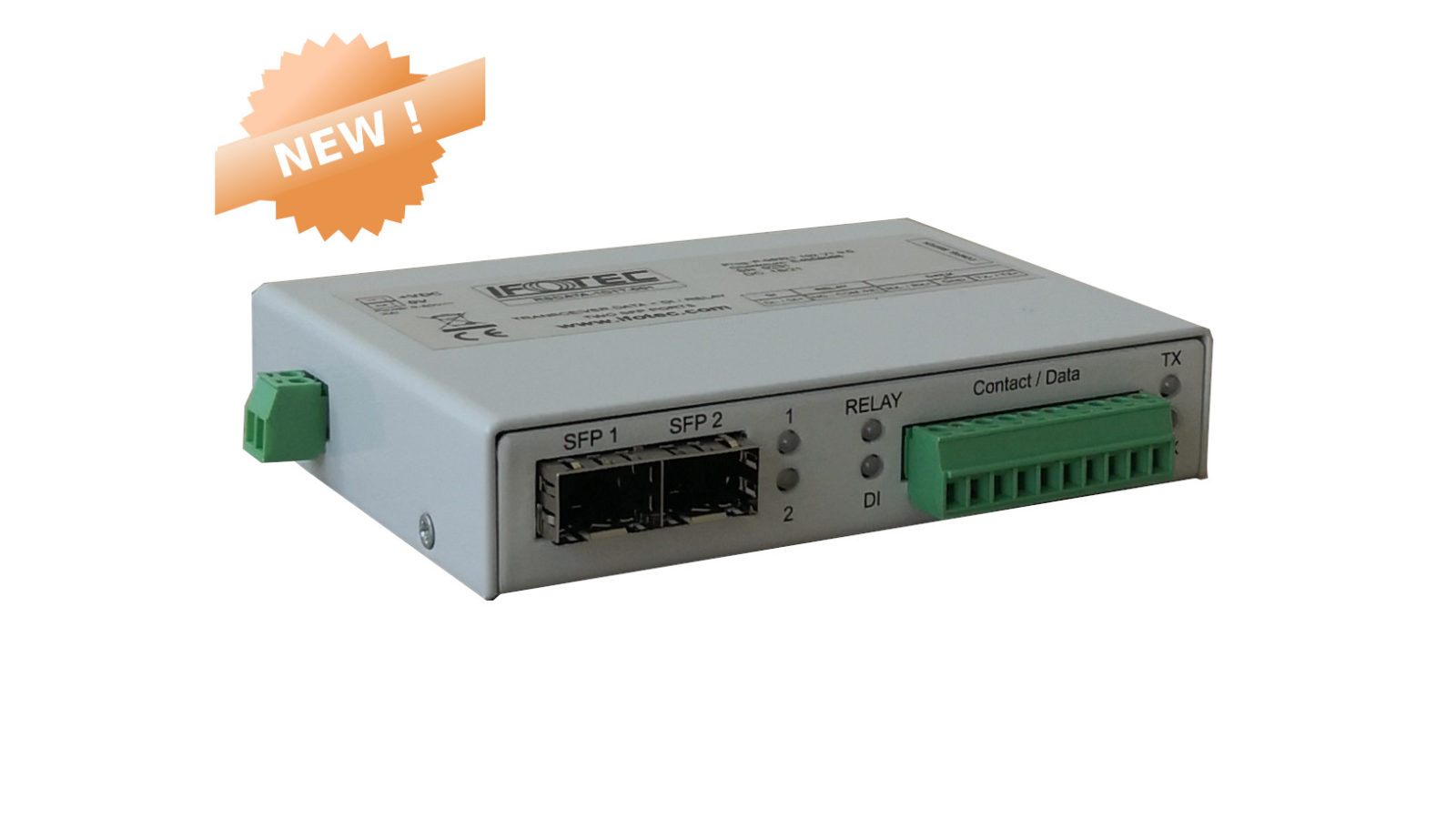 RSData Data+CC converter over OF
RS232/422/485 transmission on SFP modules
IFOTEC revolutionises its range and launches the RSData module designed to operate in harsh environments. Its SFP ports allow it to be used in point-to-point, repeater or ring mode.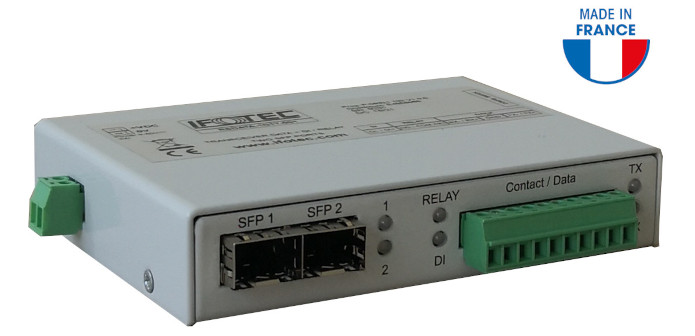 The RSData module enables a RS232, RS422, RS485, 2 or 4 wire signal to be transferred over an optical fibre according to different installation configurations by inserting one or two optical 100Mbps SFP modules : See our wide range of SFPs .
RSData: 1 single product 3 possible configurations
In point-to-point configuration, only two RSData modules are connected via fibre optics.
In a repeater configuration, data is propagated over all RSData modules connected in series by the
fibre optics.
In the ring configuration, the link between the modules is maintained in case of an optical fibre breakage or equipment failure. The length of the optical ring is limited only by the maximum distance between two pieces of equipment.
Highlights
1 bi-directional data channel
2 optical ports on SFP
1 contact closure interface (alarm or fault detection depending on configuration)
Easy to configure with external switches
Compact, small footprint housing that can be integrated into an enclosure
Power supply range extended from 9 to 60 VDC
Operating temperature from -40 to + 75 ° C
Read more