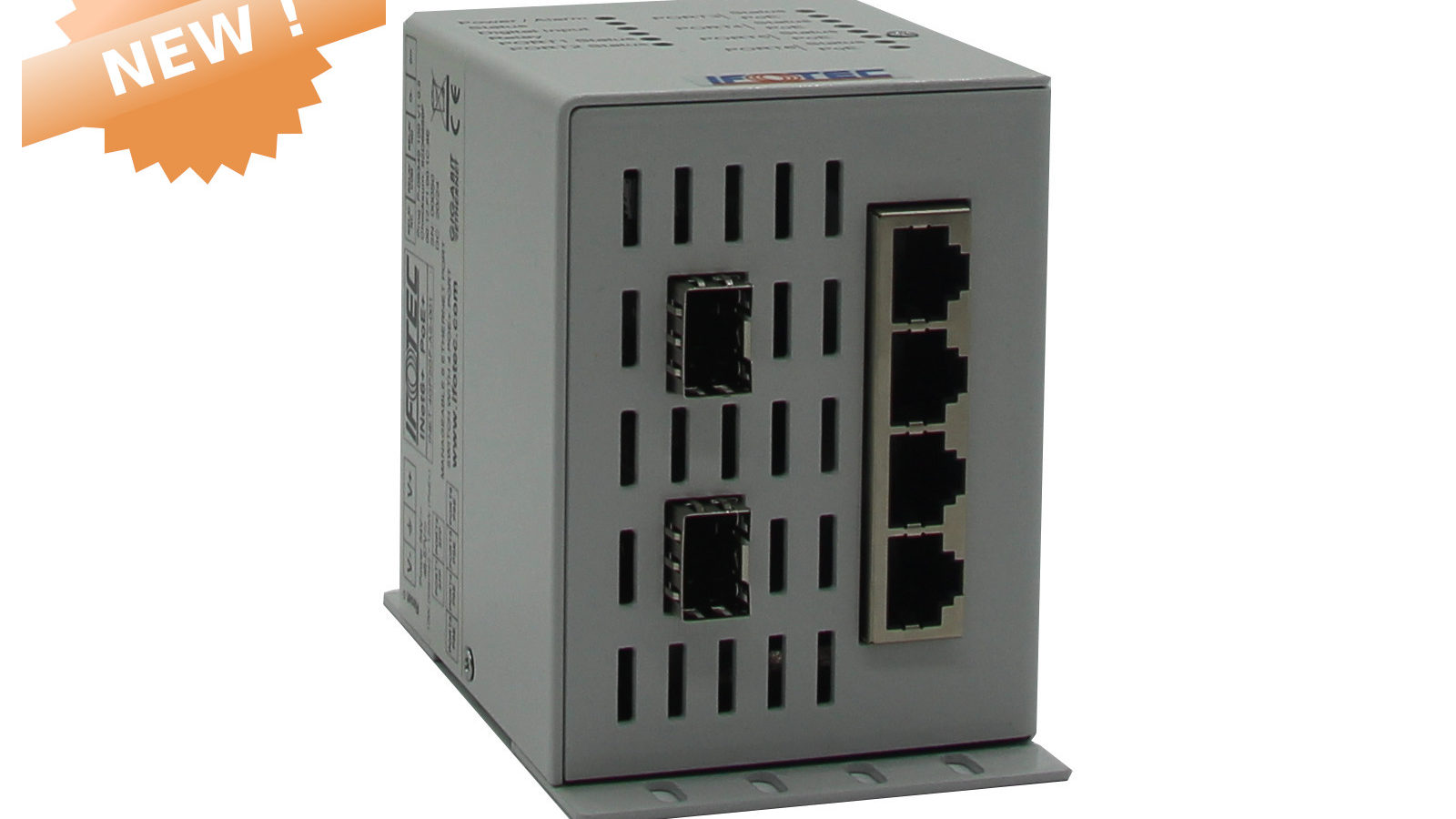 INet6+ Switch 4 PoE+/ 2 SFP
INet6 + improves the security of your network
INet6 + is the new industrial switch from IFOTEC with PoE+, manageable with encryption functionalities.
Industrial Gigabit Ethernet switch with 6 ports including 4 PoE+ ports – Secure management (HTTPS) – Made in France.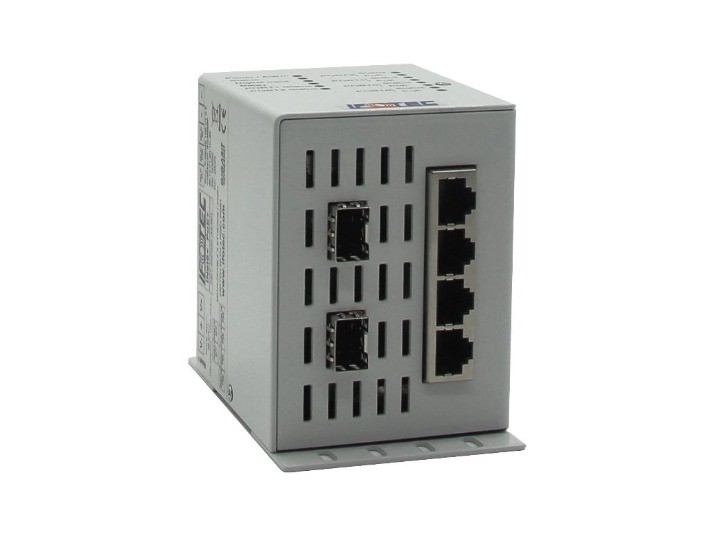 INet6 + is a manageable Ethernet switch with 4 copper PoE + PSE (Power Supply Equipment) ports compatible with 802.3af & 802.3at standards and 2 ports on SFP.
INet6 + has been designed to be used on highly secure networks:
Allows you to build a self-healing loop network to connect 1 to 4 IP devices
Improved firmware incorporating cybersecurity functions.
The skey points:
35W per RJ45 PoE+ port available to power a PoE type PD device (Powered Device): IP camera, Wifi access point, voice over IP telephone, sensor, etc.
2 Ports on SFP modules ideal for creating a ring and securing an optical network
Integrated alarm function: Discrete input and output
Cybersecurity solution: Secure management interface (HTTPS, SNMP V3)
Simplicity of installation and reduced size: Very compact box for ease of integration into a box
Consumption 150 W (10 W internal + 4 x 35 W PoE)
Industrial switch for harsh environment