Video protection over IP
Specialist in video transmission over optical fibres, IFOTEC offers a range of reliable and robust solutions which do not lack assets for the remote control of an IP camera or several IP cameras.
✅ Compact and easy to implement
IFOTEC Ethernet switches and media converters have been designed with special attention to component selection, PCB optimisation and mechanical design. The connectors or operation indicators have been placed on the same side of the enclosures facilitating maintenance.
🔎 ZOOM on installations in outdoor enclosures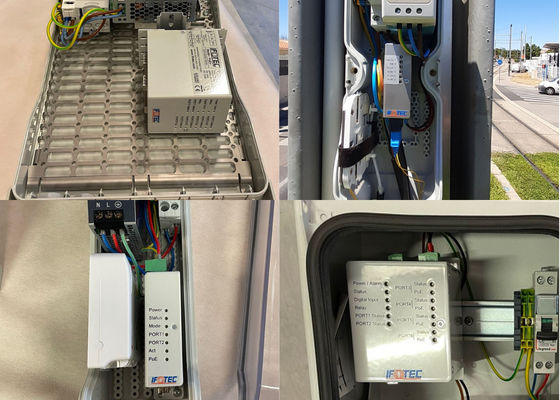 Secure management interface and controlled network access
It is through the IFoS operating system that the management interface of INet switches is secured (HTTPS, SNMP V3, SSH V2). Here is one of the features developed on IFoS for the security and confidentiality of transmissions.
🔎 ZOOM on the 802.1x standard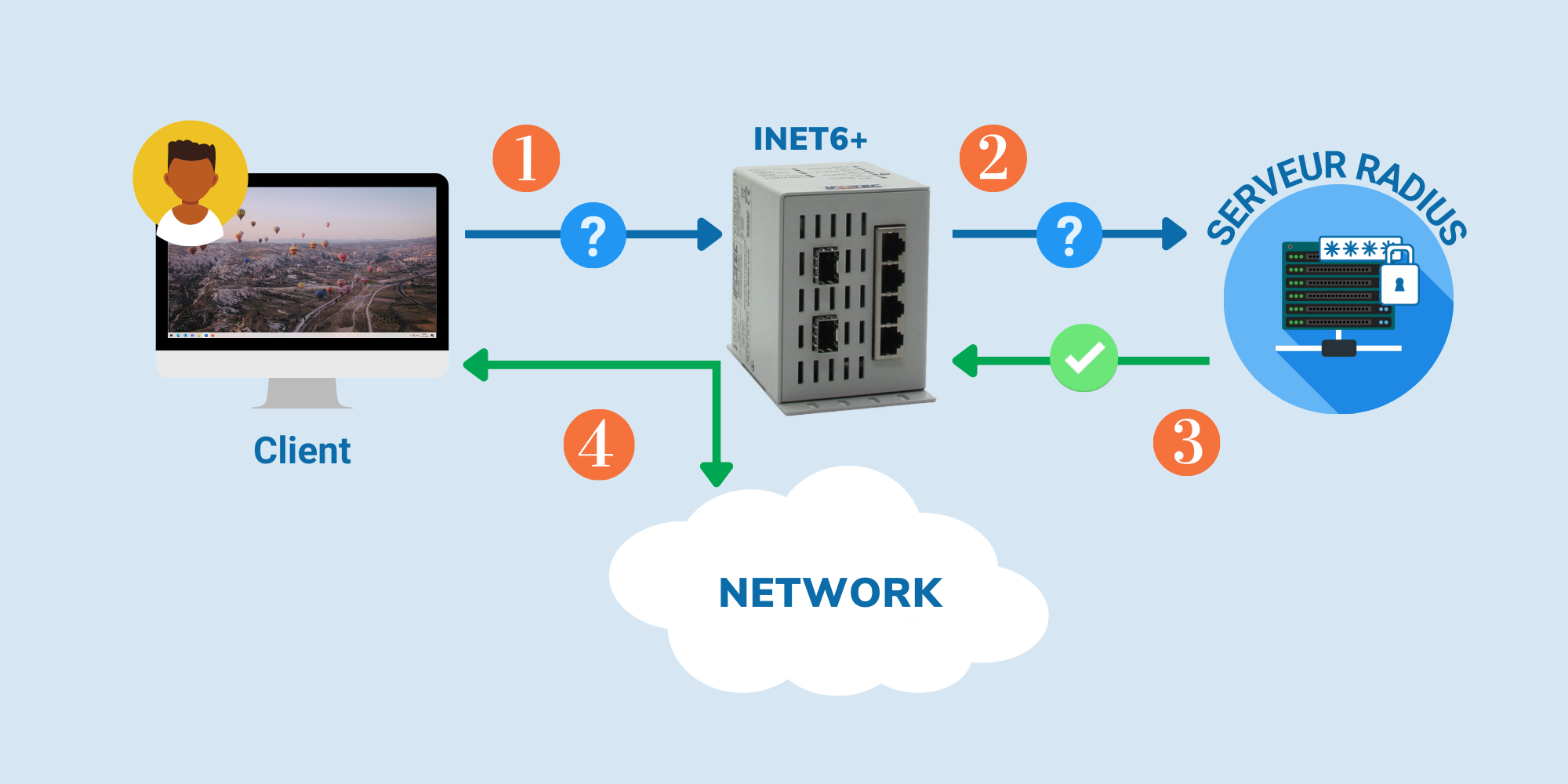 It is a mechanism that will ensure the security and management of computer networks. The IEEE 802.1X protocol will validate network access by querying the Radius server. It will act as an intermediary between the client and the Radius server. This mechanism applies for example when a device connects to the port of an INet4S or INet6+ Ethernet switch. The management interface of our INet switches offers the "802.1x" mode. Thus, the network and the data of the switch are confidential and secure.
✅ PoE features to secure the installation
When you want to expand your IP video surveillance network, using Power over Ethernet or PoE technology has many advantages. The features offered by our PoE INet switches also allow you to secure the installations of the connected IP equipment and alert you in case of an event.
🔎 ZOOM on the PoE Watchdog function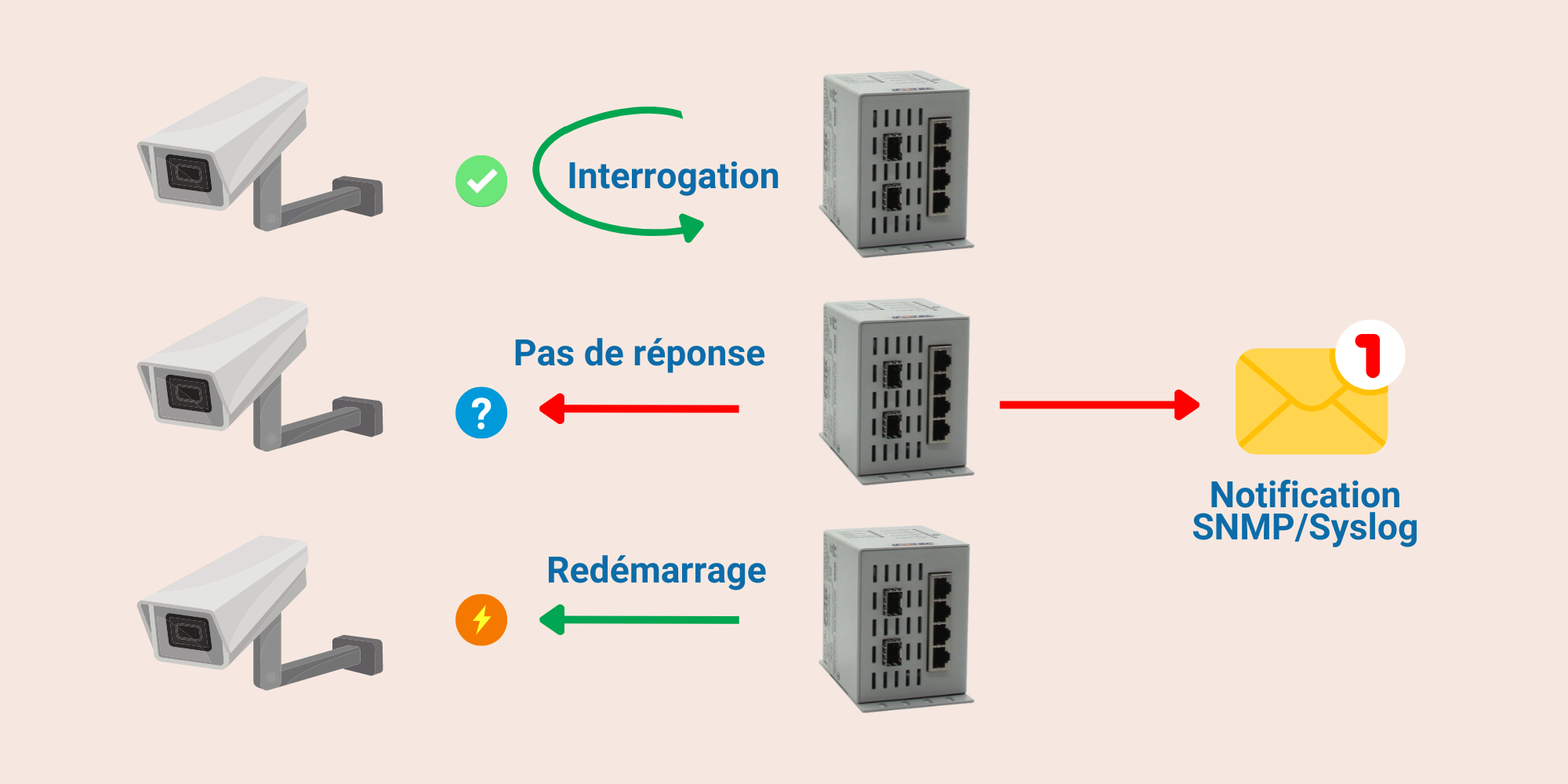 The PoE Ping Watchdog feature allows a PoE device that is no longer visible on the network to be rebooted.
It consists of polling the PoE device at regular intervals and rebooting it if it does not respond to several consecutive requests and notifying it in the event log of the Ethernet switch. With the secure management interface of IFOTEC INet switches, you can manage the Watchdog configurations: time between 2 requests (from 5 to 120 seconds), number of requests before triggering (from 1 to 10 cycles).
To know more about our Ethernet range, go here !