Mini Giga small and hardened
After the success of its 100Mbps mini media converter, IFOTEC launches the Mini Giga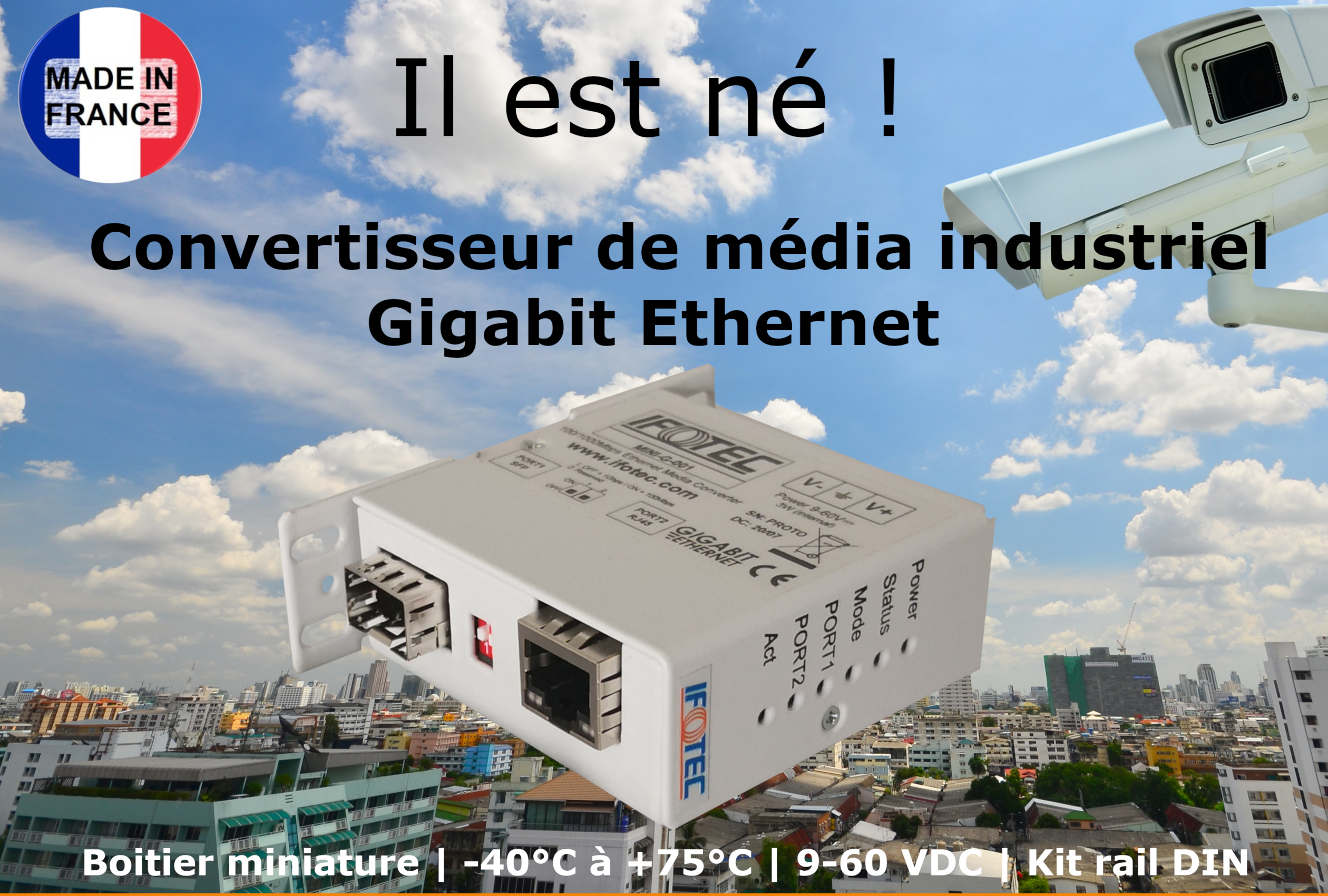 Plug and play, it adapts to your needs
Mini Giga has been designed like all products in the Ethernet range to be as compact as possible. It can thus be easily integrated into outdoor network interface boxes dedicated to video surveillance applications, for example, or traffic management.
The new IFOTEC media converter is particularly suitable for hostile environments since it can be used without problem in electrically disturbed environments or in severe environments with temperatures between -40 ° C and + 75 ° C.
Mini Giga is equipped with an RJ45 port and a cage for copper or optical SFP module. The wide range of IFOTEC SFPs allows users to connect the IFOTEC media converter to both multimode and singlemode fiber and choose the wavelength appropriate to their need.
With an extended power supply from 9 to 60VDC, the same module can be used both in applications requiring, for example, a 12VDC voltage as in applications requiring a 48VDC voltage.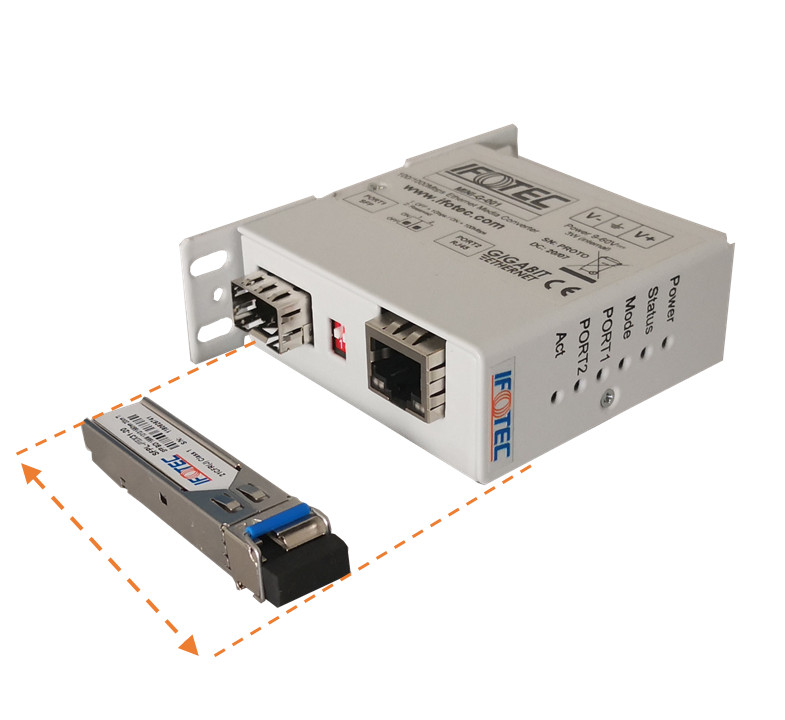 Read more