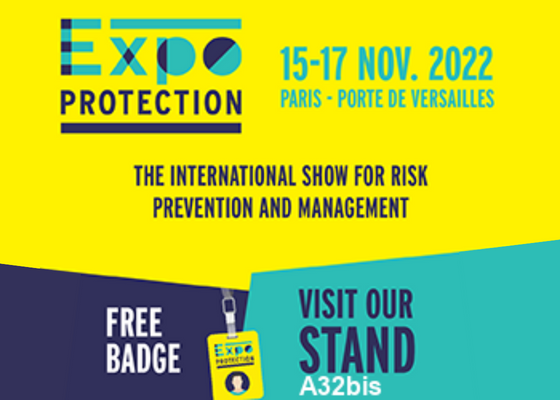 Expoprotection 2022

Meet us at EXPOPROTECTION from November 15 to 17, 2022 in Paris, Porte de Versailles.
We invite you to meet us at stand A32bis

What is Expoprotection?

It is above all a meeting place for experts in the fields of security and protection. With the aim of answering the problems of the professionals of the prevention and the management of the risks. In addition, Expoprotection brings together all the international markets. Learn more about the program

What is IFOTEC's involvement in the field of safety ?

Since 1999, IFOTEC has been designing equipment and solutions for demanding environments. We manufacture fiber optic transmission products in our Voiron factory in France.
Whether as an equipment manufacturer or as a technological partner, our expertise is sought after.
It allows us to carry out projects for private and public actors in the fields of : Security but also Transport, Energy and Defense.
IFOTEC is also a member of the National Association of Videoprotection, AN2V. A member since 2019, the development and mastery of security technologies is a key issue in our business. To know more about it, please consult our member page.
Our participation to Expoprotection will allow us to present you solutions particularly adapted to the security of sites for video protection and access control, and the safety of installations :
Ethernet range : Media converters and Ethernet Switches with security features. Their compact housings have been designed to be easily integrated into electronic assembly boxes.
Remote contact range and remote data range (RS232, RS422, RS485).
CODFibre, passive access control by fiber optics : Remote control of door openings by passive fiber optic contact, without any electrical power supply.
That's why we are waiting for you at Stand A32bis to discover or rediscover our products.
Follow our news about Expoprotection on LinkedIn